Fixtures, Tooling,
EOA, and Hand Tools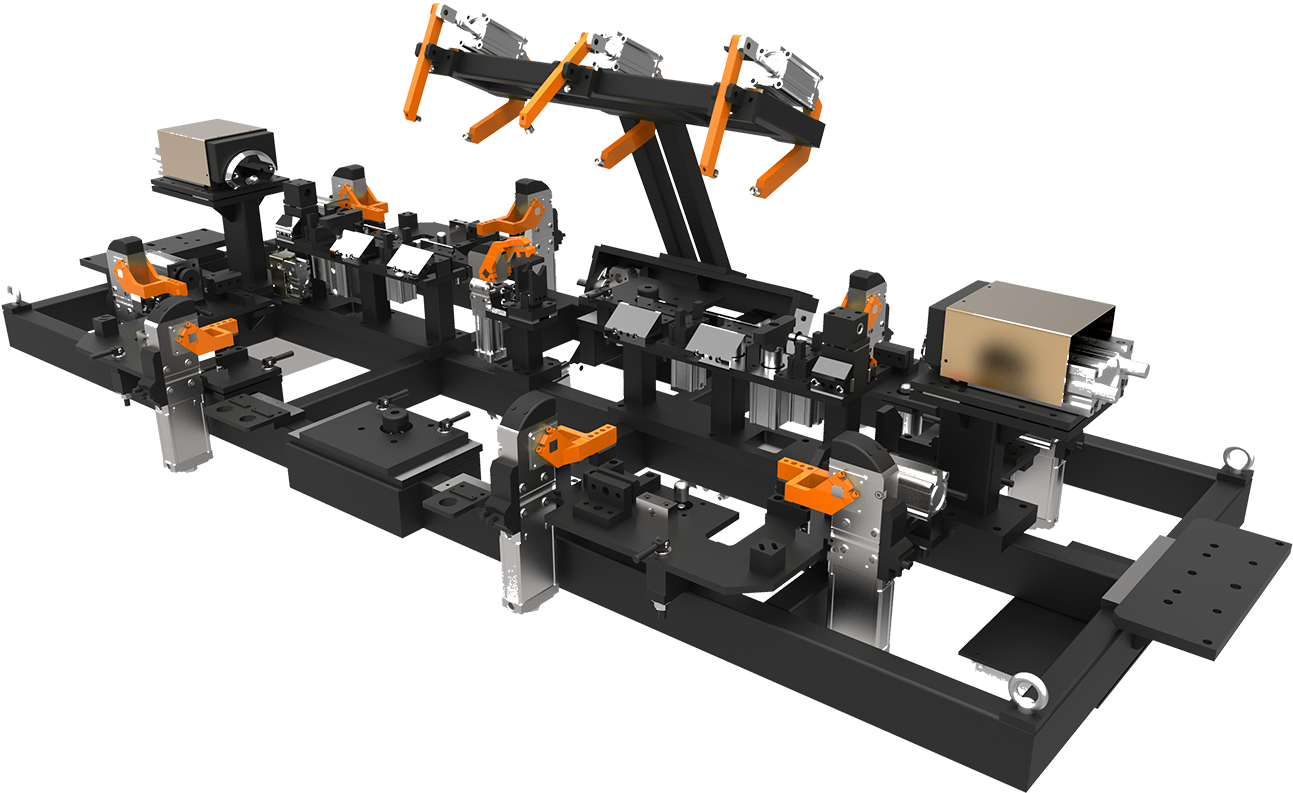 EOA Tooling

Robotic End-Of-Arm tooling utilizing custom welded or modular frames with remote IO.

Mig Welding

Manual or automatic fixtures for mig welding with anti-spatter coatings and materials and copper plumbing.

Spot Welding

Manual or automatic fixtures for spot welding applications.

Machining

Fixtures for use within machining centers utilizing manual, pneumatic, or hydraulic clamps.

Subassembly Fixtures

Make multiple sub-assemblies within a single fixture. PLC programs set to enable/disable individual subs and enforce build sequences.

Fixed Tooling

Static tooling and fixture nests to assist operator processes including inspection, assembly, fastening, and gluing.

Hand Tools

Hand tools to ensure quality and consistency for A-surface badge/trim installation, clip insertion, fastening, assembly, welding, and gaging operations.
Fixtures, tooling, and EOA determine the quality of manufacturing processes and bridge the gap between capital equipment and manufactured parts.
Our experienced team utilizes specialized coatings, dowel construction, 3-way shimability, hardened details, non-ferrous materials, and 3D nets for robotic and fixed capital equipment. Our Smart Fixture and QuickChange technologies are best-practices at numerous Tier 1 and Tier 2 automotive suppliers.